User Experience Design für das Software Engineering
Schwerpunkt 2022 / 2023
Sie haben keine eigenen UX Spezialisten im SCRUM Team? In vier Webinaren lernen Sie was Softwareentwickler über User Experience Design wissen müssen. Dieses Basiswissen wird 2022 in vier Abenden zu je zwei Stunden vermittelt. Die Webinarreihe wird 2023 mit weiteren vier Abenden fortgesetzt.
Vier Webinare zu UX Design im Software Engineering. Die Veranstaltungen finden hybrid (online und Fachhochschule Technikum Wien, Department Computer Science) statt. Ein eigener Laptop ist erforderlich.
Für Members der UXPA-Austria kostenfrei, für Non-Members 15 EUR.
Maximale Teilnehmerzahl 20 Personen, UXPA Austria Members bevorzugt.
Anmeldung zu den Webinaren über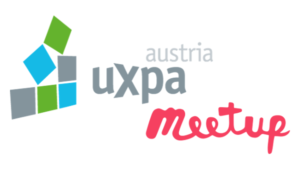 How to find out what your users really need
How to apply mixed research methods in the design and development process without becoming a UX researcher.
Bio
As principal researcher at Cognite, Damjan works with internal and external stakeholders to help asset-heavy industries understand, orchestrate and operationalise their data. Previously, he led user experience research efforts with Cognizant, Pexip and Cisco and before that managed the global UX team at Entain (bwin). Damjan's focus is on understanding the user needs, and helping R&D teams turn key challenges into opportunities for improvement of the user experience.
Datum und Uhrzeit: Dienstag, 18. Oktober 2022, 18:00 – 20:00
Ort: University of Applied Sciences Technikum Wien und Online
Inhalt
How to apply mixed research methods in the design and development process without becoming a UX researcher. The goal of the webinar is to open doors, trigger questions and spring conversations on the topic of applied user research – especially among non-designers and non-researchers. ​We will begin with a look at how to kick off and structure lightweight research that is part of the development process.
​
Second part will focus on some of the most known and simplest to apply research methods. Both quantitative (e.g. surveys, analytics, benchmarking) and qualitative (user interviews and usability heuristics).
​Participants will get access to a simple UX plan template, and a checklist and plan for usability testing. Both can be applied in their daily work.​ Participants will also get the ability to practice research with a qualitative research exercise – to hone their skills and develop empathy for the users.
​
Lernergebnisse
LE 1: Hands-on approach to research as part of the development process.
LE 2: How to design and plan a usability test.
LE 3: How to conduct a simple user and stakeholder interview.
LE 4: How to perform a heuristic evaluation.
LE 5: How to handle the designers in your team.
UX in den Software Entwicklungsprozess integrieren
Datum und Uhrzeit: Dienstag, 15. November 2022, 18:00 – 20:00